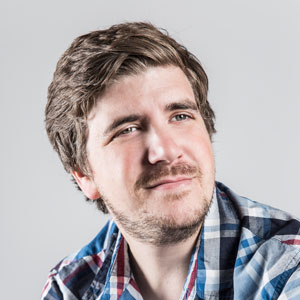 Howdy!
I'm Jason Skinner and this is one of my many online playgrounds. Being creative while concentrating on the big picture of new technologies, concepts and user interaction is so rewarding. I've been crafting web creations since the late '90s, with my roots planted in both graphic design and development.
Message Me
Work
Being a full stack developer and designer makes me a perfect fit for most teams. It pays to understand both sides.
Play
There is a 95% chance that I will have cowboy boots on if you see me. I dig music, technology and the outdoors.
Explore
My favorite feeling is when I learn something new, which is perfect for my profession. You have to learn just to keep up!

array(6) { ["headers"]=> object(Requests_Utility_CaseInsensitiveDictionary)#1795 (1) { ["data":protected]=> array(17) { ["date"]=> string(29) "Mon, 02 Oct 2023 23:33:01 GMT" ["content-type"]=> string(23) "text/html;charset=utf-8" ["vary"]=> string(15) "Accept-Encoding" ["x-ua-compatible"]=> string(7) "IE=edge" ["cache-control"]=> string(35) "no-cache, no-store, must-revalidate" ["pragma"]=> string(8) "no-cache" ["content-security-policy"]=> string(1089) "default-src 'self'; script-src 'self' https://www.google-analytics.com https://ssl.google-analytics.com https://www.google.com https://www.gstatic.com/recaptcha/ https://www.google.com/recaptcha/ https://cdn.cookielaw.org/scripttemplates/ https://*.onetrust.com https://accounts.scdn.co; img-src 'self' https://i.imgur.com https://d2mv8tnci56s9d.cloudfront.net https://profile-images.scdn.co https://*.scdn.co https://graph.facebook.com https://fbcdn-profile-a.akamaihd.net https://*.fbcdn.net https://platform-lookaside.fbsbx.com https://www.google.com https://www.google-analytics.com https://stats.g.doubleclick.net data: https://accounts.scdn.co; font-src 'self' data: https://sp-bootstrap.global.ssl.fastly.net https://fonts.gstatic.com https://*.scdn.co; style-src 'self' 'unsafe-inline' https://fonts.googleapis.com/css2; frame-src 'self' https://www.spotify.com https://www.google.com https://app.adjust.com https://itunes.apple.com itms-apps: https://www.google.com/recaptcha/; connect-src 'self' https://*.spotify.com https://www.google-analytics.com https://*.ingest.sentry.io/;" ["x-content-security-policy"]=> string(1089) "default-src 'self'; script-src 'self' https://www.google-analytics.com https://ssl.google-analytics.com https://www.google.com https://www.gstatic.com/recaptcha/ https://www.google.com/recaptcha/ https://cdn.cookielaw.org/scripttemplates/ https://*.onetrust.com https://accounts.scdn.co; img-src 'self' https://i.imgur.com https://d2mv8tnci56s9d.cloudfront.net https://profile-images.scdn.co https://*.scdn.co https://graph.facebook.com https://fbcdn-profile-a.akamaihd.net https://*.fbcdn.net https://platform-lookaside.fbsbx.com https://www.google.com https://www.google-analytics.com https://stats.g.doubleclick.net data: https://accounts.scdn.co; font-src 'self' data: https://sp-bootstrap.global.ssl.fastly.net https://fonts.gstatic.com https://*.scdn.co; style-src 'self' 'unsafe-inline' https://fonts.googleapis.com/css2; frame-src 'self' https://www.spotify.com https://www.google.com https://app.adjust.com https://itunes.apple.com itms-apps: https://www.google.com/recaptcha/; connect-src 'self' https://*.spotify.com https://www.google-analytics.com https://*.ingest.sentry.io/;" ["set-cookie"]=> array(3) { [0]=> string(195) "__Secure-TPASESSION=AQCMXl4fOholw2YPH/kCc7Va8DZt/bYCy4tGc+ZT4Pe07RiTWfFbHUvNr0zsO4OGChDFtvuR2oa+JrAUhVIa20WeFCI52yTbmYo=;Version=1;Domain=accounts.spotify.com;Path=/;Secure;HttpOnly;SameSite=None" [1]=> string(151) "sp_sso_csrf_token=013acda7191b1b9ae77e460d13b387b5e32a1a430d31363936323839353831393334;Version=1;Domain=accounts.spotify.com;Path=/;Secure;SameSite=Lax" [2]=> string(169) "__Host-sp_csrf_sid=6cdf2f5f8385b166125f4d936df61aca113d2d9357772be4fe68d96e0e300bb3; Path=/; HttpOnly; Secure; Expires=2023-10-3 00:33:01.934; Max-Age=3600; SameSite=Lax" } ["sp-trace-id"]=> string(16) "4668806a83684332" ["content-encoding"]=> string(4) "gzip" ["x-envoy-upstream-service-time"]=> string(2) "23" ["server"]=> string(5) "envoy" ["strict-transport-security"]=> string(16) "max-age=31536000" ["x-content-type-options"]=> string(7) "nosniff" ["via"]=> string(28) "HTTP/2 edgeproxy, 1.1 google" ["alt-svc"]=> string(46) "h3=":443"; ma=2592000,h3-29=":443"; ma=2592000" } } ["body"]=> string(6607) " " ["response"]=> array(2) { ["code"]=> int(200) ["message"]=> string(2) "OK" } ["cookies"]=> array(6) { [0]=> object(WP_Http_Cookie)#1887 (5) { ["name"]=> string(16) "__Host-device_id" ["value"]=> string(99) "AQB_Quo-nghzdiT0QDNMzXhzT4pn-T8Z0bTG1Iutn1LE10w4Y_e1D_9AYqV7V0G156N8hZ1kkSO77gbskXKWTEoAu3SF-vHlpkQ" ["expires"]=> NULL ["path"]=> string(1) "/" ["domain"]=> string(20) "accounts.spotify.com" } [1]=> object(WP_Http_Cookie)#1806 (5) { ["name"]=> string(14) "inapptestgroup" ["value"]=> string(0) "" ["expires"]=> NULL ["path"]=> string(1) "/" ["domain"]=> string(20) "accounts.spotify.com" } [2]=> object(WP_Http_Cookie)#1882 (5) { ["name"]=> string(5) "sp_tr" ["value"]=> string(5) "false" ["expires"]=> NULL ["path"]=> string(1) "/" ["domain"]=> string(20) "accounts.spotify.com" } [3]=> object(WP_Http_Cookie)#1817 (5) { ["name"]=> string(19) "__Secure-TPASESSION" ["value"]=> string(100) "AQCMXl4fOholw2YPH/kCc7Va8DZt/bYCy4tGc ZT4Pe07RiTWfFbHUvNr0zsO4OGChDFtvuR2oa JrAUhVIa20WeFCI52yTbmYo=" ["expires"]=> NULL ["path"]=> string(1) "/" ["domain"]=> string(20) "accounts.spotify.com" } [4]=> object(WP_Http_Cookie)#1794 (5) { ["name"]=> string(17) "sp_sso_csrf_token" ["value"]=> string(68) "013acda7191b1b9ae77e460d13b387b5e32a1a430d31363936323839353831393334" ["expires"]=> NULL ["path"]=> string(1) "/" ["domain"]=> string(20) "accounts.spotify.com" } [5]=> object(WP_Http_Cookie)#1893 (5) { ["name"]=> string(18) "__Host-sp_csrf_sid" ["value"]=> string(64) "6cdf2f5f8385b166125f4d936df61aca113d2d9357772be4fe68d96e0e300bb3" ["expires"]=> int(1696293181) ["path"]=> string(1) "/" ["domain"]=> string(20) "accounts.spotify.com" } } ["filename"]=> NULL ["http_response"]=> object(WP_HTTP_Requests_Response)#1799 (5) { ["response":protected]=> object(Requests_Response)#1797 (10) { ["body"]=> string(6607) " " ["raw"]=> string(9934) "HTTP/1.1 200 OK date: Mon, 02 Oct 2023 23:33:01 GMT content-type: text/html;charset=utf-8 vary: Accept-Encoding x-ua-compatible: IE=edge cache-control: no-cache, no-store, must-revalidate pragma: no-cache content-security-policy: default-src 'self'; script-src 'self' https://www.google-analytics.com https://ssl.google-analytics.com https://www.google.com https://www.gstatic.com/recaptcha/ https://www.google.com/recaptcha/ https://cdn.cookielaw.org/scripttemplates/ https://*.onetrust.com https://accounts.scdn.co; img-src 'self' https://i.imgur.com https://d2mv8tnci56s9d.cloudfront.net https://profile-images.scdn.co https://*.scdn.co https://graph.facebook.com https://fbcdn-profile-a.akamaihd.net https://*.fbcdn.net https://platform-lookaside.fbsbx.com https://www.google.com https://www.google-analytics.com https://stats.g.doubleclick.net data: https://accounts.scdn.co; font-src 'self' data: https://sp-bootstrap.global.ssl.fastly.net https://fonts.gstatic.com https://*.scdn.co; style-src 'self' 'unsafe-inline' https://fonts.googleapis.com/css2; frame-src 'self' https://www.spotify.com https://www.google.com https://app.adjust.com https://itunes.apple.com itms-apps: https://www.google.com/recaptcha/; connect-src 'self' https://*.spotify.com https://www.google-analytics.com https://*.ingest.sentry.io/; x-content-security-policy: default-src 'self'; script-src 'self' https://www.google-analytics.com https://ssl.google-analytics.com https://www.google.com https://www.gstatic.com/recaptcha/ https://www.google.com/recaptcha/ https://cdn.cookielaw.org/scripttemplates/ https://*.onetrust.com https://accounts.scdn.co; img-src 'self' https://i.imgur.com https://d2mv8tnci56s9d.cloudfront.net https://profile-images.scdn.co https://*.scdn.co https://graph.facebook.com https://fbcdn-profile-a.akamaihd.net https://*.fbcdn.net https://platform-lookaside.fbsbx.com https://www.google.com https://www.google-analytics.com https://stats.g.doubleclick.net data: https://accounts.scdn.co; font-src 'self' data: https://sp-bootstrap.global.ssl.fastly.net https://fonts.gstatic.com https://*.scdn.co; style-src 'self' 'unsafe-inline' https://fonts.googleapis.com/css2; frame-src 'self' https://www.spotify.com https://www.google.com https://app.adjust.com https://itunes.apple.com itms-apps: https://www.google.com/recaptcha/; connect-src 'self' https://*.spotify.com https://www.google-analytics.com https://*.ingest.sentry.io/; set-cookie: __Secure-TPASESSION=AQCMXl4fOholw2YPH/kCc7Va8DZt/bYCy4tGc+ZT4Pe07RiTWfFbHUvNr0zsO4OGChDFtvuR2oa+JrAUhVIa20WeFCI52yTbmYo=;Version=1;Domain=accounts.spotify.com;Path=/;Secure;HttpOnly;SameSite=None set-cookie: sp_sso_csrf_token=013acda7191b1b9ae77e460d13b387b5e32a1a430d31363936323839353831393334;Version=1;Domain=accounts.spotify.com;Path=/;Secure;SameSite=Lax set-cookie: __Host-sp_csrf_sid=6cdf2f5f8385b166125f4d936df61aca113d2d9357772be4fe68d96e0e300bb3; Path=/; HttpOnly; Secure; Expires=2023-10-3 00:33:01.934; Max-Age=3600; SameSite=Lax sp-trace-id: 4668806a83684332 content-encoding: gzip x-envoy-upstream-service-time: 23 server: envoy strict-transport-security: max-age=31536000 x-content-type-options: nosniff Via: HTTP/2 edgeproxy, 1.1 google Alt-Svc: h3=":443"; ma=2592000,h3-29=":443"; ma=2592000 Connection: close Transfer-Encoding: chunked " ["headers"]=> object(Requests_Response_Headers)#1791 (1) { ["data":protected]=> array(17) { ["date"]=> array(1) { [0]=> string(29) "Mon, 02 Oct 2023 23:33:01 GMT" } ["content-type"]=> array(1) { [0]=> string(23) "text/html;charset=utf-8" } ["vary"]=> array(1) { [0]=> string(15) "Accept-Encoding" } ["x-ua-compatible"]=> array(1) { [0]=> string(7) "IE=edge" } ["cache-control"]=> array(1) { [0]=> string(35) "no-cache, no-store, must-revalidate" } ["pragma"]=> array(1) { [0]=> string(8) "no-cache" } ["content-security-policy"]=> array(1) { [0]=> string(1089) "default-src 'self'; script-src 'self' https://www.google-analytics.com https://ssl.google-analytics.com https://www.google.com https://www.gstatic.com/recaptcha/ https://www.google.com/recaptcha/ https://cdn.cookielaw.org/scripttemplates/ https://*.onetrust.com https://accounts.scdn.co; img-src 'self' https://i.imgur.com https://d2mv8tnci56s9d.cloudfront.net https://profile-images.scdn.co https://*.scdn.co https://graph.facebook.com https://fbcdn-profile-a.akamaihd.net https://*.fbcdn.net https://platform-lookaside.fbsbx.com https://www.google.com https://www.google-analytics.com https://stats.g.doubleclick.net data: https://accounts.scdn.co; font-src 'self' data: https://sp-bootstrap.global.ssl.fastly.net https://fonts.gstatic.com https://*.scdn.co; style-src 'self' 'unsafe-inline' https://fonts.googleapis.com/css2; frame-src 'self' https://www.spotify.com https://www.google.com https://app.adjust.com https://itunes.apple.com itms-apps: https://www.google.com/recaptcha/; connect-src 'self' https://*.spotify.com https://www.google-analytics.com https://*.ingest.sentry.io/;" } ["x-content-security-policy"]=> array(1) { [0]=> string(1089) "default-src 'self'; script-src 'self' https://www.google-analytics.com https://ssl.google-analytics.com https://www.google.com https://www.gstatic.com/recaptcha/ https://www.google.com/recaptcha/ https://cdn.cookielaw.org/scripttemplates/ https://*.onetrust.com https://accounts.scdn.co; img-src 'self' https://i.imgur.com https://d2mv8tnci56s9d.cloudfront.net https://profile-images.scdn.co https://*.scdn.co https://graph.facebook.com https://fbcdn-profile-a.akamaihd.net https://*.fbcdn.net https://platform-lookaside.fbsbx.com https://www.google.com https://www.google-analytics.com https://stats.g.doubleclick.net data: https://accounts.scdn.co; font-src 'self' data: https://sp-bootstrap.global.ssl.fastly.net https://fonts.gstatic.com https://*.scdn.co; style-src 'self' 'unsafe-inline' https://fonts.googleapis.com/css2; frame-src 'self' https://www.spotify.com https://www.google.com https://app.adjust.com https://itunes.apple.com itms-apps: https://www.google.com/recaptcha/; connect-src 'self' https://*.spotify.com https://www.google-analytics.com https://*.ingest.sentry.io/;" } ["set-cookie"]=> array(3) { [0]=> string(195) "__Secure-TPASESSION=AQCMXl4fOholw2YPH/kCc7Va8DZt/bYCy4tGc+ZT4Pe07RiTWfFbHUvNr0zsO4OGChDFtvuR2oa+JrAUhVIa20WeFCI52yTbmYo=;Version=1;Domain=accounts.spotify.com;Path=/;Secure;HttpOnly;SameSite=None" [1]=> string(151) "sp_sso_csrf_token=013acda7191b1b9ae77e460d13b387b5e32a1a430d31363936323839353831393334;Version=1;Domain=accounts.spotify.com;Path=/;Secure;SameSite=Lax" [2]=> string(169) "__Host-sp_csrf_sid=6cdf2f5f8385b166125f4d936df61aca113d2d9357772be4fe68d96e0e300bb3; Path=/; HttpOnly; Secure; Expires=2023-10-3 00:33:01.934; Max-Age=3600; SameSite=Lax" } ["sp-trace-id"]=> array(1) { [0]=> string(16) "4668806a83684332" } ["content-encoding"]=> array(1) { [0]=> string(4) "gzip" } ["x-envoy-upstream-service-time"]=> array(1) { [0]=> string(2) "23" } ["server"]=> array(1) { [0]=> string(5) "envoy" } ["strict-transport-security"]=> array(1) { [0]=> string(16) "max-age=31536000" } ["x-content-type-options"]=> array(1) { [0]=> string(7) "nosniff" } ["via"]=> array(1) { [0]=> string(28) "HTTP/2 edgeproxy, 1.1 google" } ["alt-svc"]=> array(1) { [0]=> string(46) "h3=":443"; ma=2592000,h3-29=":443"; ma=2592000" } } } ["status_code"]=> int(200) ["protocol_version"]=> float(1.1) ["success"]=> bool(true) ["redirects"]=> int(1) ["url"]=> string(201) "https://accounts.spotify.com/en/login?continue=https%3A%2F%2Faccounts.spotify.com%2Fauthorize%3Fscope%3Duser-read-currently-playing%26response_type%3Dcode%26client_id%3Db44ea42e462c4d9688be7e5558f17950" ["history"]=> array(1) { [0]=> object(Requests_Response)#1800 (10) { ["body"]=> string(0) "" ["raw"]=> string(944) "HTTP/1.1 303 See Other date: Mon, 02 Oct 2023 23:33:01 GMT Content-Length: 0 location: https://accounts.spotify.com/en/login?continue=https%3A%2F%2Faccounts.spotify.com%2Fauthorize%3Fscope%3Duser-read-currently-playing%26response_type%3Dcode%26client_id%3Db44ea42e462c4d9688be7e5558f17950 set-cookie: __Host-device_id=AQB_Quo-nghzdiT0QDNMzXhzT4pn-T8Z0bTG1Iutn1LE10w4Y_e1D_9AYqV7V0G156N8hZ1kkSO77gbskXKWTEoAu3SF-vHlpkQ;Version=1;Path=/;Max-Age=2147483647;Secure;HttpOnly;SameSite=Lax set-cookie: inapptestgroup=;Version=1;Domain=accounts.spotify.com;Path=/;Max-Age=3600;Secure set-cookie: sp_tr=false;Version=1;Domain=accounts.spotify.com;Path=/;Secure;SameSite=Lax sp-trace-id: 6e20b74698594623 x-envoy-upstream-service-time: 21 server: envoy strict-transport-security: max-age=31536000 x-content-type-options: nosniff Via: HTTP/2 edgeproxy, 1.1 google Alt-Svc: h3=":443"; ma=2592000,h3-29=":443"; ma=2592000 Connection: close " ["headers"]=> object(Requests_Response_Headers)#1798 (1) { ["data":protected]=> array(11) { ["date"]=> array(1) { [0]=> string(29) "Mon, 02 Oct 2023 23:33:01 GMT" } ["content-length"]=> array(1) { [0]=> string(1) "0" } ["location"]=> array(1) { [0]=> string(201) "https://accounts.spotify.com/en/login?continue=https%3A%2F%2Faccounts.spotify.com%2Fauthorize%3Fscope%3Duser-read-currently-playing%26response_type%3Dcode%26client_id%3Db44ea42e462c4d9688be7e5558f17950" } ["set-cookie"]=> array(3) { [0]=> string(181) "__Host-device_id=AQB_Quo-nghzdiT0QDNMzXhzT4pn-T8Z0bTG1Iutn1LE10w4Y_e1D_9AYqV7V0G156N8hZ1kkSO77gbskXKWTEoAu3SF-vHlpkQ;Version=1;Path=/;Max-Age=2147483647;Secure;HttpOnly;SameSite=Lax" [1]=> string(80) "inapptestgroup=;Version=1;Domain=accounts.spotify.com;Path=/;Max-Age=3600;Secure" [2]=> string(76) "sp_tr=false;Version=1;Domain=accounts.spotify.com;Path=/;Secure;SameSite=Lax" } ["sp-trace-id"]=> array(1) { [0]=> string(16) "6e20b74698594623" } ["x-envoy-upstream-service-time"]=> array(1) { [0]=> string(2) "21" } ["server"]=> array(1) { [0]=> string(5) "envoy" } ["strict-transport-security"]=> array(1) { [0]=> string(16) "max-age=31536000" } ["x-content-type-options"]=> array(1) { [0]=> string(7) "nosniff" } ["via"]=> array(1) { [0]=> string(28) "HTTP/2 edgeproxy, 1.1 google" } ["alt-svc"]=> array(1) { [0]=> string(46) "h3=":443"; ma=2592000,h3-29=":443"; ma=2592000" } } } ["status_code"]=> int(303) ["protocol_version"]=> float(1.1) ["success"]=> bool(false) ["redirects"]=> int(0) ["url"]=> string(134) "https://accounts.spotify.com/authorize?client_id=b44ea42e462c4d9688be7e5558f17950&response_type=code&scope=user-read-currently-playing" ["history"]=> array(0) { } ["cookies"]=> object(Requests_Cookie_Jar)#1880 (1) { ["cookies":protected]=> array(6) { ["__Host-device_id"]=> object(Requests_Cookie)#1801 (5) { ["name"]=> string(16) "__Host-device_id" ["value"]=> string(99) "AQB_Quo-nghzdiT0QDNMzXhzT4pn-T8Z0bTG1Iutn1LE10w4Y_e1D_9AYqV7V0G156N8hZ1kkSO77gbskXKWTEoAu3SF-vHlpkQ" ["attributes"]=> object(Requests_Utility_CaseInsensitiveDictionary)#1816 (1) { ["data":protected]=> array(7) { ["version"]=> string(1) "1" ["path"]=> string(1) "/" ["max-age"]=> int(3843773228) ["secure"]=> bool(true) ["httponly"]=> bool(true) ["samesite"]=> string(3) "Lax" ["domain"]=> string(20) "accounts.spotify.com" } } ["flags"]=> array(4) { ["creation"]=> int(1696289581) ["last-access"]=> int(1696289581) ["persistent"]=> bool(false) ["host-only"]=> bool(true) } ["reference_time"]=> int(1696289581) } ["inapptestgroup"]=> object(Requests_Cookie)#1796 (5) { ["name"]=> string(14) "inapptestgroup" ["value"]=> string(0) "" ["attributes"]=> object(Requests_Utility_CaseInsensitiveDictionary)#1615 (1) { ["data":protected]=> array(5) { ["version"]=> string(1) "1" ["domain"]=> string(20) "accounts.spotify.com" ["path"]=> string(1) "/" ["max-age"]=> int(1696293181) ["secure"]=> bool(true) } } ["flags"]=> array(4) { ["creation"]=> int(1696289581) ["last-access"]=> int(1696289581) ["persistent"]=> bool(false) ["host-only"]=> bool(false) } ["reference_time"]=> int(1696289581) } ["sp_tr"]=> object(Requests_Cookie)#1871 (5) { ["name"]=> string(5) "sp_tr" ["value"]=> string(5) "false" ["attributes"]=> object(Requests_Utility_CaseInsensitiveDictionary)#1884 (1) { ["data":protected]=> array(5) { ["version"]=> string(1) "1" ["domain"]=> string(20) "accounts.spotify.com" ["path"]=> string(1) "/" ["secure"]=> bool(true) ["samesite"]=> string(3) "Lax" } } ["flags"]=> array(4) { ["creation"]=> int(1696289581) ["last-access"]=> int(1696289581) ["persistent"]=> bool(false) ["host-only"]=> bool(false) } ["reference_time"]=> int(1696289581) } ["__Secure-TPASESSION"]=> object(Requests_Cookie)#1889 (5) { ["name"]=> string(19) "__Secure-TPASESSION" ["value"]=> string(100) "AQCMXl4fOholw2YPH/kCc7Va8DZt/bYCy4tGc+ZT4Pe07RiTWfFbHUvNr0zsO4OGChDFtvuR2oa+JrAUhVIa20WeFCI52yTbmYo=" ["attributes"]=> object(Requests_Utility_CaseInsensitiveDictionary)#1875 (1) { ["data":protected]=> array(6) { ["version"]=> string(1) "1" ["domain"]=> string(20) "accounts.spotify.com" ["path"]=> string(1) "/" ["secure"]=> bool(true) ["httponly"]=> bool(true) ["samesite"]=> string(4) "None" } } ["flags"]=> array(4) { ["creation"]=> int(1696289581) ["last-access"]=> int(1696289581) ["persistent"]=> bool(false) ["host-only"]=> bool(false) } ["reference_time"]=> int(1696289581) } ["sp_sso_csrf_token"]=> object(Requests_Cookie)#1886 (5) { ["name"]=> string(17) "sp_sso_csrf_token" ["value"]=> string(68) "013acda7191b1b9ae77e460d13b387b5e32a1a430d31363936323839353831393334" ["attributes"]=> object(Requests_Utility_CaseInsensitiveDictionary)#1888 (1) { ["data":protected]=> array(5) { ["version"]=> string(1) "1" ["domain"]=> string(20) "accounts.spotify.com" ["path"]=> string(1) "/" ["secure"]=> bool(true) ["samesite"]=> string(3) "Lax" } } ["flags"]=> array(4) { ["creation"]=> int(1696289581) ["last-access"]=> int(1696289581) ["persistent"]=> bool(false) ["host-only"]=> bool(false) } ["reference_time"]=> int(1696289581) } ["__Host-sp_csrf_sid"]=> object(Requests_Cookie)#1890 (5) { ["name"]=> string(18) "__Host-sp_csrf_sid" ["value"]=> string(64) "6cdf2f5f8385b166125f4d936df61aca113d2d9357772be4fe68d96e0e300bb3" ["attributes"]=> object(Requests_Utility_CaseInsensitiveDictionary)#1891 (1) { ["data":protected]=> array(7) { ["path"]=> string(1) "/" ["httponly"]=> bool(true) ["secure"]=> bool(true) ["expires"]=> int(1696293181) ["max-age"]=> int(1696293181) ["samesite"]=> string(3) "Lax" ["domain"]=> string(20) "accounts.spotify.com" } } ["flags"]=> array(4) { ["creation"]=> int(1696289581) ["last-access"]=> int(1696289581) ["persistent"]=> bool(false) ["host-only"]=> bool(true) } ["reference_time"]=> int(1696289581) } } } } } ["cookies"]=> object(Requests_Cookie_Jar)#1880 (1) { ["cookies":protected]=> array(6) { ["__Host-device_id"]=> object(Requests_Cookie)#1801 (5) { ["name"]=> string(16) "__Host-device_id" ["value"]=> string(99) "AQB_Quo-nghzdiT0QDNMzXhzT4pn-T8Z0bTG1Iutn1LE10w4Y_e1D_9AYqV7V0G156N8hZ1kkSO77gbskXKWTEoAu3SF-vHlpkQ" ["attributes"]=> object(Requests_Utility_CaseInsensitiveDictionary)#1816 (1) { ["data":protected]=> array(7) { ["version"]=> string(1) "1" ["path"]=> string(1) "/" ["max-age"]=> int(3843773228) ["secure"]=> bool(true) ["httponly"]=> bool(true) ["samesite"]=> string(3) "Lax" ["domain"]=> string(20) "accounts.spotify.com" } } ["flags"]=> array(4) { ["creation"]=> int(1696289581) ["last-access"]=> int(1696289581) ["persistent"]=> bool(false) ["host-only"]=> bool(true) } ["reference_time"]=> int(1696289581) } ["inapptestgroup"]=> object(Requests_Cookie)#1796 (5) { ["name"]=> string(14) "inapptestgroup" ["value"]=> string(0) "" ["attributes"]=> object(Requests_Utility_CaseInsensitiveDictionary)#1615 (1) { ["data":protected]=> array(5) { ["version"]=> string(1) "1" ["domain"]=> string(20) "accounts.spotify.com" ["path"]=> string(1) "/" ["max-age"]=> int(1696293181) ["secure"]=> bool(true) } } ["flags"]=> array(4) { ["creation"]=> int(1696289581) ["last-access"]=> int(1696289581) ["persistent"]=> bool(false) ["host-only"]=> bool(false) } ["reference_time"]=> int(1696289581) } ["sp_tr"]=> object(Requests_Cookie)#1871 (5) { ["name"]=> string(5) "sp_tr" ["value"]=> string(5) "false" ["attributes"]=> object(Requests_Utility_CaseInsensitiveDictionary)#1884 (1) { ["data":protected]=> array(5) { ["version"]=> string(1) "1" ["domain"]=> string(20) "accounts.spotify.com" ["path"]=> string(1) "/" ["secure"]=> bool(true) ["samesite"]=> string(3) "Lax" } } ["flags"]=> array(4) { ["creation"]=> int(1696289581) ["last-access"]=> int(1696289581) ["persistent"]=> bool(false) ["host-only"]=> bool(false) } ["reference_time"]=> int(1696289581) } ["__Secure-TPASESSION"]=> object(Requests_Cookie)#1889 (5) { ["name"]=> string(19) "__Secure-TPASESSION" ["value"]=> string(100) "AQCMXl4fOholw2YPH/kCc7Va8DZt/bYCy4tGc+ZT4Pe07RiTWfFbHUvNr0zsO4OGChDFtvuR2oa+JrAUhVIa20WeFCI52yTbmYo=" ["attributes"]=> object(Requests_Utility_CaseInsensitiveDictionary)#1875 (1) { ["data":protected]=> array(6) { ["version"]=> string(1) "1" ["domain"]=> string(20) "accounts.spotify.com" ["path"]=> string(1) "/" ["secure"]=> bool(true) ["httponly"]=> bool(true) ["samesite"]=> string(4) "None" } } ["flags"]=> array(4) { ["creation"]=> int(1696289581) ["last-access"]=> int(1696289581) ["persistent"]=> bool(false) ["host-only"]=> bool(false) } ["reference_time"]=> int(1696289581) } ["sp_sso_csrf_token"]=> object(Requests_Cookie)#1886 (5) { ["name"]=> string(17) "sp_sso_csrf_token" ["value"]=> string(68) "013acda7191b1b9ae77e460d13b387b5e32a1a430d31363936323839353831393334" ["attributes"]=> object(Requests_Utility_CaseInsensitiveDictionary)#1888 (1) { ["data":protected]=> array(5) { ["version"]=> string(1) "1" ["domain"]=> string(20) "accounts.spotify.com" ["path"]=> string(1) "/" ["secure"]=> bool(true) ["samesite"]=> string(3) "Lax" } } ["flags"]=> array(4) { ["creation"]=> int(1696289581) ["last-access"]=> int(1696289581) ["persistent"]=> bool(false) ["host-only"]=> bool(false) } ["reference_time"]=> int(1696289581) } ["__Host-sp_csrf_sid"]=> object(Requests_Cookie)#1890 (5) { ["name"]=> string(18) "__Host-sp_csrf_sid" ["value"]=> string(64) "6cdf2f5f8385b166125f4d936df61aca113d2d9357772be4fe68d96e0e300bb3" ["attributes"]=> object(Requests_Utility_CaseInsensitiveDictionary)#1891 (1) { ["data":protected]=> array(7) { ["path"]=> string(1) "/" ["httponly"]=> bool(true) ["secure"]=> bool(true) ["expires"]=> int(1696293181) ["max-age"]=> int(1696293181) ["samesite"]=> string(3) "Lax" ["domain"]=> string(20) "accounts.spotify.com" } } ["flags"]=> array(4) { ["creation"]=> int(1696289581) ["last-access"]=> int(1696289581) ["persistent"]=> bool(false) ["host-only"]=> bool(true) } ["reference_time"]=> int(1696289581) } } } } ["filename":protected]=> NULL ["data"]=> NULL ["headers"]=> NULL ["status"]=> NULL } }
---